FOR EVERYONE
I love Valentine's Day. It's a day dedicated to celebrating all of your loved ones. It's a good pause on our day to day routines and remind us to take a second to love on those around us! So I'm sharing some fun valentines ideas for your loved ones!
My Number One Gift Idea for Anyone
A knackbag! This is such a useful gift that will keep on giving! They are doing a super fun Valentines day offer where you get a red knackbag filled with a bunch of their best-selling travel goodies! Perfect for a romantic staycation or your first post-covid vacation! How fun to gift this to your partner paired with a special night away with each other! That is definitely on the top of my wishlist! I have partnered with Knackbag this week to giveaway one of these bundles! I am so excited because once you have one you'll know just how amazing it is! Head over to my instagram to enter the giveaway for your chance to win this limited time valentine bundle!!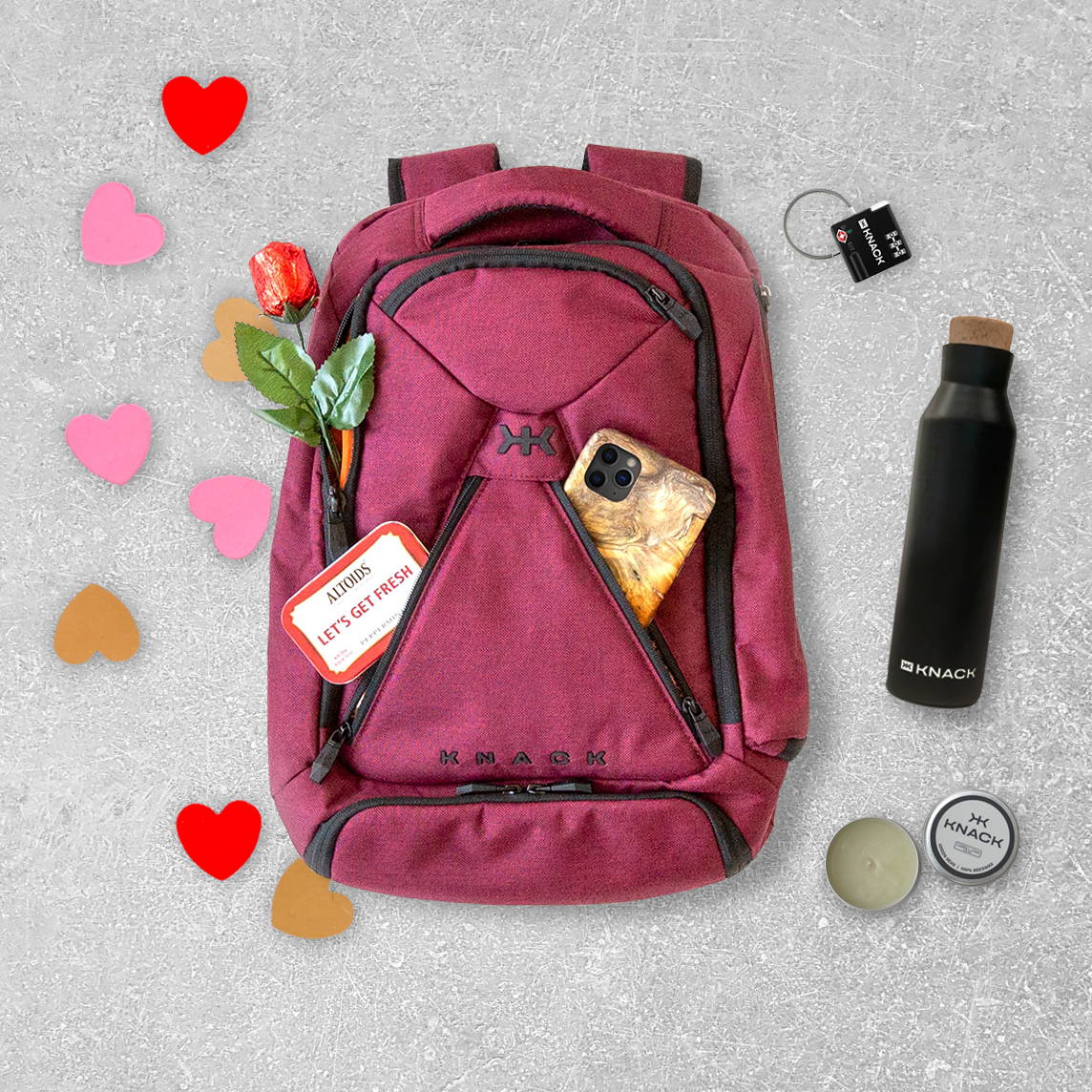 On a Budget…
And if you're shopping on the smaller scale this year, remember sentimental is always a great way to go! Put together your favorite things about each other in a book, plan something romantic, print out your favorite picture together…something personal and thoughtful is always priceless!
Valentines for Her
These are some great ideas for the women in your life!
Valentines for Him
These are some really fun ideas that are useful for everyday uses and some fun ones too!